THE 386th BOMB GROUP


The 386th Bombardment Group (Medium) June 1943 - Sept 1943

Boxted was allocated to the Eighth Air Force in August 1942 and was first occupied by one of the Medium Bomb Groups to operate with the Eighth. The 386th spent 10 days at Snetterton Heath in Norfolk before bringing its B-26s to Boxted on 10th June 1943.


The group was commanded, from 1st December 1942 until 18th November 1943, by Colonel Lester Maitland, a famous aviator who had been one of the first two pilots to fly across the Pacific Ocean from the USA to Hawaii. During the Group's stay at the Boxted airfield the enemy dropped a 250Kg bomb on the base on the night of 17th August, killing two men and wounding 29 others. This Bombardment Group supported Allied Forces at Caen and participated in the massive blows against the enemy at St. Lo on 25 July 1944.


The Group was equipped with B-26 Marauders, here seen climbing away from Boxted in the summer of 1943.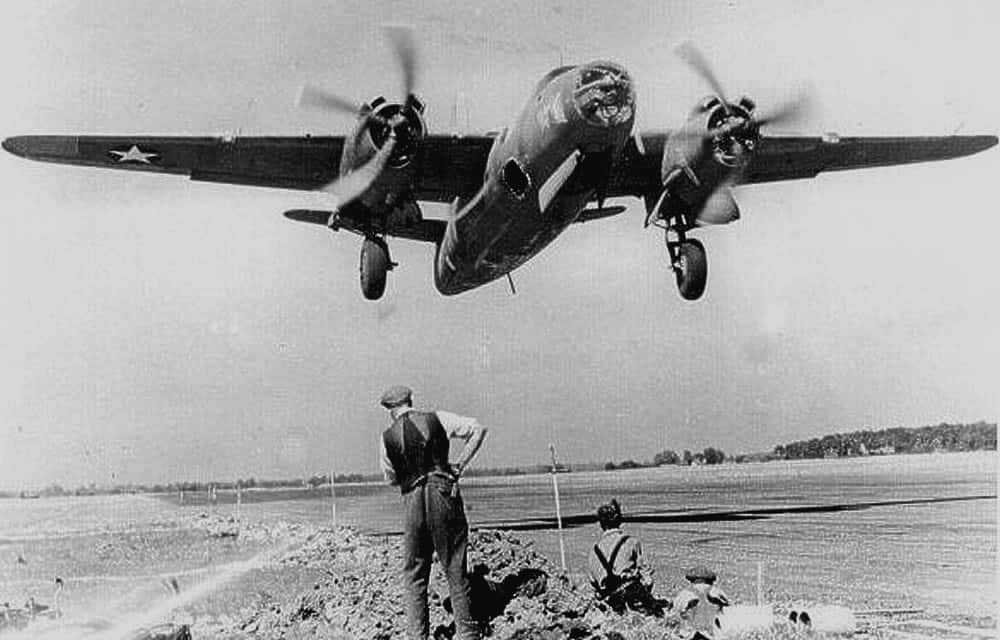 The work of this Group included the bombing of marshalling yards and gun positions, an extensive campaign against V-weapon sites along the coast of France and the bombing of bridges during the Battle of the Bulge (December 1944 - January 1945).They received the Distinguished Unit Citation.


According to their battle honours they "attained the most outstanding record of all B26 groups in the European Theatre of Operations." and because of their accuracy they were selected, by General Bradley, to be the last group to bomb prior to the D Day landings.